Some revere Jim Elliot and his friends as martyrs. Others revile them as oppressors. Both sides have an incomplete picture.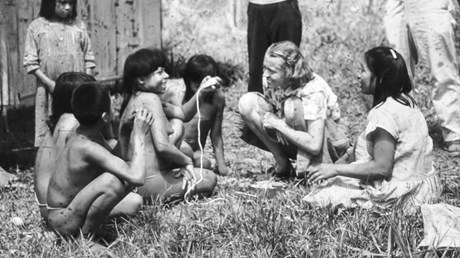 When news broke in November 2018 that missionary John Allen Chau had been killed while trying to contact the isolated Sentinelese tribe off the coast of India, debates about his methods and motivations erupted across the media landscape. Some critics argued that Chau behaved unethically in trying to contact an isolated people who clearly resisted interaction with the outside world. Some Christians wondered whether Chau had gone about his goals in the best way. But for many evangelicals, Chau's death called to mind the 1956 deaths of Jim Elliot and four other missionaries after they had tried to bring the gospel to the remote Waorani people in Ecuador. Indeed, Jim Elliot had been one of Chau's heroes.
Perhaps more than we realize, these reactions emerge from longstanding patterns in Western culture. American evangelicals have often celebrated inspirational stories of missionary sacrifice, while mission critics tend to revert to dark stories of colonialism and cultural imposition. Both narratives have been deeply embedded in American culture for more than two centuries. And both, for different reasons, are incomplete and sometimes misleading.
This is why we need Kathryn Long's book, God in the Rainforest: A Tale of Martyrdom and Redemption in Amazonian Ecuador. Long, a retired professor of history from Wheaton College, gives us the most thorough account yet written of the aftermath of the deaths of Jim Elliot and the other four missionaries. Mission critics may discover that missionary engagement with the Waorani was not quite what they had imagined. For different reasons, evangelicals may discover the same.
The Defining Missionary Narrative
A fascinating, complex, and thoroughly researched work, God in the Rainforest …

Source: Christianity Today Most Read