What it looks like when people remember their greatest love.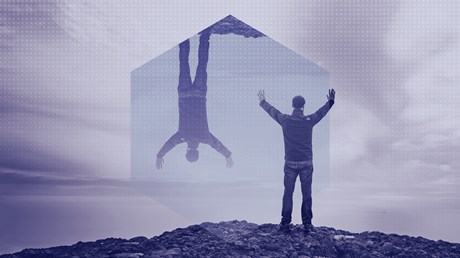 I ended the first essay in this series by saying that the deepest crisis of the American church, and of evangelical Christianity especially, is that we have forgotten God. I recognize that it seems absurd to say we have forgotten God when God is on our lips so much of the time. While the numbers are slightly down from previous decades, American Christians worship, pray, read their Bibles, and say in polls that religion is "very important" significantly more than do people in most other nations. If anything, we sometimes talk about God so much, many in the culture are sick of God-talk, especially when his name is invoked in the public square to support one political cause or another. So how can I say we have forgotten God?
Let me begin by picturing what the church looks like when it hasn't forgotten God. Evangelicals certainly didn't forget God at the birth of the movement in America, what we call The Great Awakening. But today I believe we have forgotten our first love—more of this in the next essay. But first a reminder of what that first love was like.
The reality of which I am speaking—a church that has not forgotten God—exhibits one principal characteristic: a desire for God. A desire so intense it sometimes looks like drunkenness or even madness.
The first place to go looking for a picture of this passion is Scripture.
Desire from Beginning to End
The most vivid example of such desire is King David. David was known as a man of action, a military leader, a nation's king, so very busy with the affairs of state. (This is important to note, because later we'll acknowledge how activism is part and parcel of evangelical faith.) He is also famous for his marital affair with …

Source: Christianity Today Most Read