Including the cognitively disabled in ministry is a chance to live in a cross-shaped way.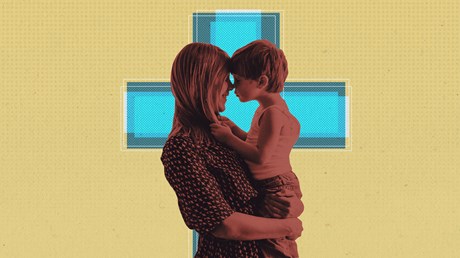 "NO! I NOT QUIET!" The meltdown began—of course—just as the prayer was starting. My husband grabbed our son Mischa's hand and left the sanctuary, as quickly and quietly as possible. It wasn't quiet. I have no idea what the worship leader was praying, but my own desperate cry had become almost rote: "Lord, I can't do this. Help. I'm so tired. I don't remember not being tired. I can't do this." The lights came up and people began greeting one another. I took a breath, preparing to apologize. Again. We wouldn't be able to come back to this church.
Church. It's where we should be most loved. It's where my son should feel most loved, accepted, and wanted. But it isn't. And the very idea that I could bring my special needs son into an actual worship service was a joke, even if it was just for the music and prayer. I don't even know why we tried. "God, you're moving us here, but there aren't any churches with special needs programs. How are we going to make this work?" This time, though, God's answer wasn't "wait and see" but "look and see." We weren't going to make it work. He was going to show us how people who don't just tell his story but also live his story are not just transformed themselves but become agents of transformation in the lives of those around them. God and his people would make it work.
Most Christ-followers will agree that God's church isn't really a building. It's the people that God has called and redeemed; it's a community of people that he is transforming into the image of his Son. Sounds good, but how many of us …

Source: Christianity Today Most Read