Jesus' life began and ended in earthly fetters. Who better to understand ours?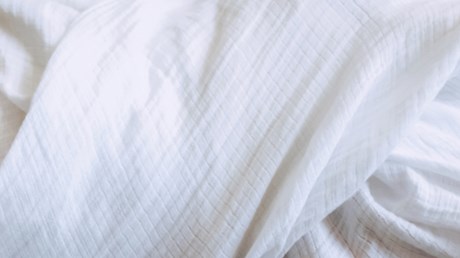 E. B. White once lamented, "To perceive Christmas through its wrapping becomes more difficult with every year."
I wouldn't want to argue with the beloved author of Charlotte's Web. Yet I have an affection for Christmas wrapping precisely because it helped me perceive Jesus through a fresh lens.
Several years ago, I decided to write a daily Christmas post on our church blog during the month of December. Saying something fresh about the Nativity every single day had me reaching far and wide for ideas. In my grasping, for one entry I decided to tackle the theology of Christmas wrapping. I vaguely recalled that some cultures use cloth instead of paper to wrap gifts, which sounded intriguing.
So I dug in. That's when I first learned about the ancient Japanese art of furoshiki. Feudal lords needed a practical way to bundle their belongings while using the shogun bathhouse, and they displayed their family crests on the outer cloth to identify whose was whose.
Over the centuries, people adapted furoshiki into a beautiful means of presenting gifts. The cloth is folded and tied in deliberate, creative ways, inviting the recipient to pause and appreciate the thoughtfulness behind the packaging before opening it.
What's more, unlike paper, the material can then be reused over and over again, which has made furoshiki a popular, eco-friendly alternative. When Yuriko Koike was the Japanese Minister of the Environment, she praised the benefits of furoshiki, saying, "It's a shame for something to go to waste without having made use of its potential in full."
I realized that Jesus came to us in furoshiki, wrapped in cloths. And while the strips of swaddling served their original purpose long …

Source: Christianity Today Most Read