We can't defeat shame by whittling down God's law to fit our behavior. We need the good news of God's forgiveness instead.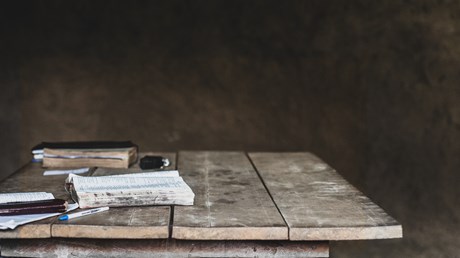 A few years ago I was listening to NPR while driving, and I almost pulled the car over to a stop, so great was my enthusiasm for what I'd just heard. When I got home, I found a recording of the segment online and insisted that one of my housemates listen to it with me. "A Lutheran pastor just defended the doctrine of sin on public radio!" I gushed. "And then preached the gospel!"
The pastor I heard was Nadia Bolz-Weber, the now-famous foul-mouthed, tattoo-festooned recovering alcoholic and former stand-up comic who founded Denver's House for All Sinners and Saints, a progressive Lutheran congregation that has become known as a haven for ex-evangelicals and other religious or not-so-religious misfits. Here is part of what she said on the air that day:
When [the people of my congregation] come to church, they need a place where they can experience, like, confession and absolution—like, where they can confess the ways in which they can't manage to fix everything and they can't live up to their own values and the ways they've failed and hear that sort of ringing word of forgiveness and absolution. They need to hear the gospel and receive the Eucharist.
It's not unusual to hear religious types talk about human fallibility and the need for affirmation or acceptance. But to hear someone say to a largely secular audience that we need to confess our wrongs, admit our guilt, and be absolved—well, that's much stronger, and usually more distasteful, medicine. Ultimately, though, it's a message that makes true healing possible because it diagnoses our wayward condition unblinkingly, rather than politely papering over it.
Doing Away with Absolution
Unfortunately, …

Source: Christianity Today Most Read