Weary of attacks by Boko Haram and Fulani herdsmen, Christians in Nigeria ask how long they're supposed to "count it all joy."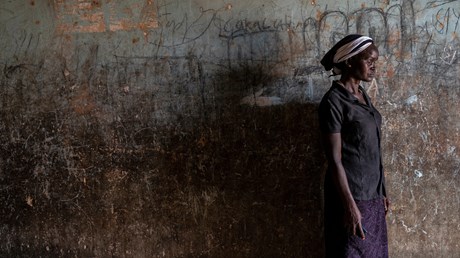 At the Church of Christ in Nigeria congregation, Sunday morning worship opens with the din of a military-style drumroll. Inside a long, one-room building with a sheet-metal roof supported by handmade trusses, the uniformed Girls' Brigade choir takes turns singing and dancing—younger girls on the left and women on the right. A wide-eyed child clings to a djembe played by his mother.
Next to her, a young drummer bears a dramatic scar across her left cheek. It is a reminder of the day, eight years ago, that the evangelical church and surrounding homes in this community of Christian farmers south of Jos were razed by Muslim extremists.
Other markers are less subtle. Beyond rebuilt houses with soaring live-cactus fences, amid rice and corn fields where a dozen goats are tied to stakes, sprawls an enormous concrete slab with a thin, rusty metal cross on top. Entombed there are 483 victims from the attack, stacked in three rows.
A plaque on the mass grave cites Revelation 6:10–11:
They shouted in a loud voice, "Almighty Lord, holy and true, how long will it be until you judge them on earth and punish them for killing us?

Each of them was given a white robe, and they were told to rest a little while longer, until the complete number of their fellow servants and fellow Christians had been killed as they had been.
The verse would prove prophetic: Days after Christianity Today visited the site, Muslim extremists killed more than 200 people across a dozen nearby villages, prompting outrage from Nigerian Christian leaders wearied by years of the crisis with little response from their federal government or from abroad.

Source: Christianity Today Most Read