In a world that promises liberation from the limits of place, we are called to be rooted disciples.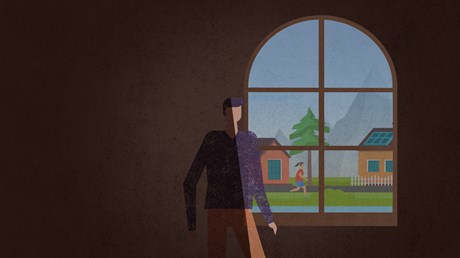 My favorite house we owned started out a salmon-pink bank-owned foreclosure on the corner of 800 East and 900 South in Salt Lake City, Utah. When we sold that house to move to the California suburbs six years later, my husband had refinished floors, built me bookcases along the stairs, knocked down a wall to make a bedroom, and we'd painted nearly every wall in the house (the salmon pink was changed to a lovely gray). We knew the floorboards that creaked, the steepness of the stairs, and the quirks particular to a 100-year-old home in the city. The home was more than an address; it was part of who we were and had become.
But it wasn't just the home. It was the address that meant something. Every address in the Salt Lake valley proceeds from the LDS temple. Our home at the corner of 800 East 900 South was nearly eight blocks east and nine blocks south of the temple. Our homes splayed out along the valley in a grid, where you always knew where you were in relation to the temple—and it was easy to find where you needed to go.
While Salt Lake City grew in racial, cultural, and religious pluralism, our addresses told a different story. We all—Mormon, Christian, atheist, none, secular humanist—had to coexist in a system and geography formed around the LDS faith. Places shape us. The geography of a place affects how we live and what we're oriented around. While we may not have an address that overtly acknowledges a place's cultural or religious center, our places nevertheless revolve around ideas, values, and institutions.
Places form us. It would be easy to wax poetic about place (from the goodness of farm-to-table local cuisine to neighborhood little libraries), yet ignore how many of us …

Source: Christianity Today Most Read