CT's editor in chief on today's aired remarks.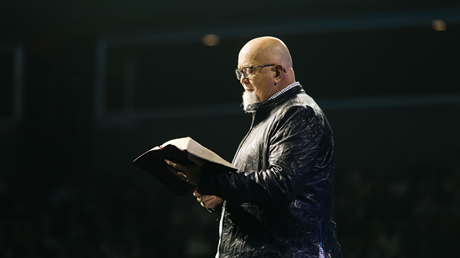 The controversy around James MacDonald, pastor of Harvest Bible Chapel, swirls ever more intensely. I would like to clarify a few things so that in the debate surrounding this topic—especially CT's coverage—people can have a better notion of how we cover such controversies.
First, we want to address MacDonald's alleged derogatory remarks about various members of CT's staff broadcast today on Mancow, a radio show based in Chicago. MacDonald is clearly angry with the way CT has covered his leadership at Harvest, and he's succumbed to the temptation to slander me, threaten our CEO, and denigrate others. This is unfortunate. But this is part of the life of journalism, because we know that we're not exactly popular with people about whom we have to report bad news. We also know that people (including me) privately say things in anger that they later regret. So we're not going blast back at MacDonald or to demand a public apology. The only things we demand is that he deal fairly with his accusers, that he tell the truth about what's been going on at Harvest, and that he make amends if and where he has misused his office.
Second, as MacDonald's reaction demonstrates, it's common for people on both sides of a dispute to believe that CT is against them. It's pretty clear by his slanders that MacDonald thinks we have it out for him. That's ironic, because his accusers, whom he sued, believe we've taken his side. They base their accusation on the fact that we gave him space on our Speaking Out forum to explain why he believes it is biblical to sue fellow believers.
In fact, this is a tradition at CT: to allow mainstream, otherwise orthodox evangelicals …

Source: Christianity Today Most Read