Many Christians affirm evolution once researchers leave room for God's role in it.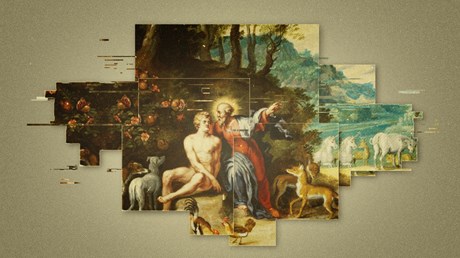 Most Christians today agree that human evolution is real—and that God had a hand in it. The findings are part of a new study released this month by the Pew Research Center, which surveyed more than 2,500 Americans.
Fifty-eight percent of white evangelical Protestants and 66 percent of black Protestants selected "Humans have evolved over time due to processes that were guided or allowed by God" when asked, "Which statement comes closest to your view?"
Only four percent of white evangelical Protestants and six percent of black Protestants said that natural selection is real but God had no role. The remaining 38 percent of white Protestants and 27 percent of black Protestants said humans have always existed in their present form.
But when asked the same question differently, the results varied. When forced to choose between evolution or creationism, 66 percent of white evangelical Protestants select the creationist stance. Fifty-nine percent of black Protestants chose creationism too.
According to Pew, the results show that, perhaps, we have been posing the evolution question all wrong. When given the opportunity to say that God played a role in evolution, many Christians will reject the classic creationist viewpoint. Pew adds that people should not be forced to "choose between science and religion" but encouraged to share their beliefs on both science and God's role in it.
Similarly, in a 2013 study by Jonathan Hill, a sociology professor at Calvin College, a third of creationists said that being correct about the creationism theory wasn't important.
"The way you ask someone about human origins will play a substantial role in the type of response you receive," said …

Source: Christianity Today Most Read