The Early Church didn't make a distinction. So why do we?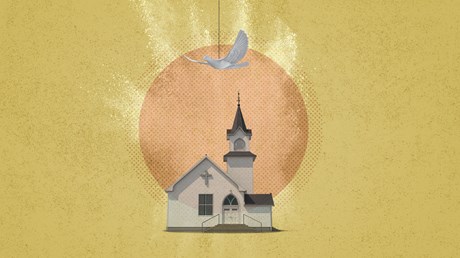 It is an oddity of contemporary Christianity, at least in the West, that the churches that emphasize the sacraments generally do not emphasize spiritual gifts, and vice versa.
This Sunday, thousands of believers will enter a sanctuary in which all eyes are drawn to the table near the front. They will brush past a baptismal font as they find a seat, sing hymns and recite prayers that have sustained believers for centuries, confess that they believe in one holy, catholic, and apostolic church, and receive bread and wine. Spiritual gifts, however—with the exception of teaching—are unlikely to make an appearance. An occurrence of prophecy or healing would be very surprising, if not unprecedented. Tongue-speaking would result in either a baffled silence or an embarrassed cough.
Thousands of other believers will enter a very different worship space, in which all eyes are drawn to the stage. They will expect, and frequently experience, a meeting in which people practice the laying on of hands, spontaneous prayer, anointing with oil, prophecy, languages, healing, and any number of the other spiritual gifts described in the New Testament. But there will probably be no corporate confession, no creed, no psalms, and no shared liturgy. If the Lord's Supper is celebrated at all, it will appear on collapsible tables, transition quickly into the next part of the service, and take no more time than the announcements.
There are, in other words, churches that are eucharistic and churches that are charismatic (as well as a good many churches that are neither). So it is interesting that the New Testament church about whose corporate worship we know the most, namely the church in Corinth, was both. The Corinthians were apparently …

Source: Christianity Today Most Read