Opposing types of knowledge are at the heart of today's polarization. How does a Christian decide?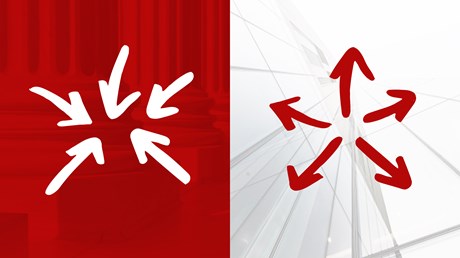 Across Europe and the Americas, from Budapest to Brasilia, a striking mass migration is well underway. This migration involves no passports, asylum claims, or border police. It is happening within each nation's own borders and can be made without leaving your house, street, or hometown (which may be why many of its migrants are quite unaware that they are part of such a thing).
As a mass movement of people, it is based on the emergence of two rival visions of the world. Each envisioned world emits a kind of gravitational pull—cultural, rather than physical—that draws some, but not others. One attracts those receptive to the restoration of national greatness, the importance of groups over individuals, and the conservation of the past. The other pulls on those receptive to a starkly individualistic future, unhitched from the obligations of the past, and bound, instead, to the notion of progress.
Crucially, each of these cultural forces also repels those who prove unreceptive to it. For this reason, our cultural commentators now talk of Two Americas, Two Brazils, and Two United Kingdoms. In each of these settings, populations migrate toward opposite polar extremities, one a City of Progress and the other a City of Populism.
As those called to reside between the inextricably intermingled City of God and the City of Man, and who are "foreigners and strangers on the earth" (Heb. 11:13), what should Christians think about their polarized host cultures?
Who knew?
One largely neglected aspect of this ideological migration concerns the act of knowing itself. The fault lines opening up across the West reflect a fragmented set of beliefs on two distinct kinds of knowledge. On the one hand, there is the apparent …

Source: Christianity Today Most Read