Science can explain why Hurricane Florence is threatening my home. But it can't interpret it.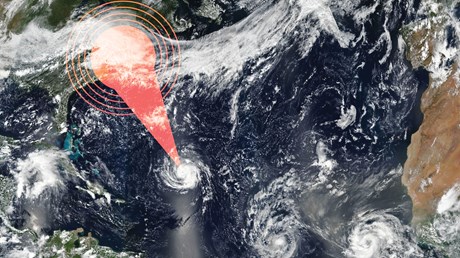 On Ash Wednesday 1962, the dead didn't just rise again. They floated.
The Ash Wednesday Storm of 1962 was one of the worst storms to hit the Eastern seaboard in modern memory. One of the places hardest hit was Chincoteague Island, a tiny barrier island off the coast of Virginia. As the island flooded, and residents scurried into their upstairs bedrooms, the tidal surge was so great that it sucked the wooden burial vaults out of the ground. The dead floated down Taylor Street.
Everyone alive has experienced the storm—maybe it was a hurricane, maybe it was a nor'easter, maybe it was a tornado, or gale, or earthquake. I grew up hearing the stories of my grandparents being airlifted off of Chincoteague by US Navy helicopter the day after the 1962 storm. In 2015, I watched as the flood waters of the 1,000-Year Flood rose across my yard and ran under my house. Each one is a unique event, the sum and total of which is unexplainable from our limited, human perspective.
Beyond Our Understanding
The night before the Chincoteague storm, waterman Herman Fitchett told his daughter, "The barometer is the lowest I've ever seen it in my life. Something bad is going to happen." Still, in 1962, the residents of places like Chincoteague had relatively little warning.
Times have changed. As Hurricane Florence bears down on the Eastern seaboard, coastal communities like Chincoteague are under mandatory evacuation. At time of writing, Florence is a Category 4 hurricane, a tropical cyclone with winds of up to 130 mph. In 1962, the Weather Service wasn't able to predict the Ash Wednesday Storm. Today we have Doppler radar that allows us to watch the hurricane's every move.
Modern science has provided us …

Source: Christianity Today Most Read