My hardest lesson as a social worker? God wants me to be close to the brokenhearted as much as he wants me to save them.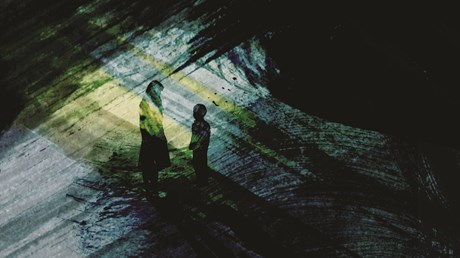 Twenty-four years old, conscious of my lack of preparedness and certain I would choke on my words, I stood on a dusty country road with a heroin addict whom I had come to know and root for. I was advising him to surrender his parental rights before I asked the judge to terminate them.
Caseworker jargon tumbled nervously out of my mouth, but my stilted words did not matter—he knew what I was saying. We had prepared for it. He and I had always called this scenario What Could Go Wrong.
By the time his child was brought into foster care, my client had experienced more than 10 years of severe opioid addiction. The reunification prognosis was poor. "There is nothing more terrifying than a sober life," the man once told me. "I guess I don't really know what a sober life feels like. Maybe that's the scariest part."
Scarier than losing his son.
Present in Suffering
Nationwide, there are more than 420,000 children in foster care. More than half of those children are in the foster care system for longer than a year. As a social worker, I've seen the faces of these statistics. Though I got into the profession to help people, I've learned that being present in suffering—comforting others with the same comfort we receive from God—is just as much my God-given calling.
My client was 34, with pinprick pupils and sunken cheeks. He collapsed at my feet in despair and was crying, "Oh, my son."
His sweet seven-year-old son was a lover of all things nature and "boy." To him, all of earth's creatures, from bright baby frogs to mundane grasshoppers, were worthy of a water-bottle aquarium stuffed with sticks and grass.
Earlier, I had visited this child in the …

Source: Christianity Today Most Read