In the world's most bookish country, evangelicals are taking up the ministry of translation.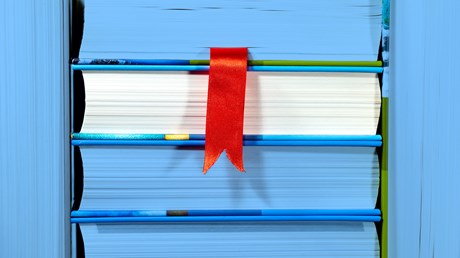 In the pitch dark of Christmas Eve in Iceland, after family dinner and unwrapping presents, the lights stay aglow for another special tradition: reading. Not just reciting the Nativity story or The Night Before Christmas; book lovers in the tiny Nordic nation spend the night cracking into the shiny new hardbacks they received as gifts.
Gunnar Ingi Gunnarsson, a pastor in Reykjavík, remembers his father staying awake until 6 a.m. on Christmas, curled up with a box of chocolates and whatever book he'd received that year.
Even in the 21st century, the decades-old read-a-thon carries on. Bolstered by a cultural love for stories (dating back to the Viking sagas that chronicle the island's history), Iceland now publishes and reads more books per capita each year than almost anywhere else.
Though sales have dipped due to digital options, Iceland's printing output has remained steady at about 1,500 books a year, according to government statistics. The bulk of the new titles come out in the months leading up to Christmas during Jólabókaflóð, or the "Yule Book Flood," so they can be given as gifts and read during the holidays.
For years, Gunnarsson has dreamed of his own three kids getting to unwrap one particular book: The Jesus Storybook Bible.
Though the popular children's Bible has sold 3.2 million copies in 38 languages, Icelandic wasn't one of them. Few evangelical books at all make it to the overwhelmingly secular island, deemed the "most godless country in Europe." And just one version of the Bible is available in print in the local language.
But this year, Gunnarsson finally was able to give his kids—and hopefully thousands of others—an …

Source: Christianity Today Most Read