Reading his book is like enjoying a cup of tea with a wise elder statesman.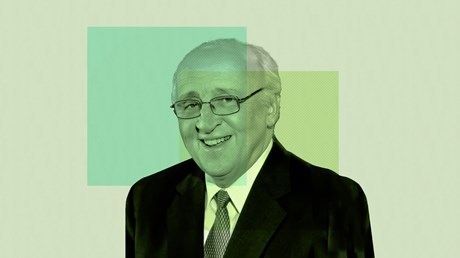 Among my favorite books is Catholic activist Dorothy Day's The Long Loneliness. When asked why, I often reply, "Because it's like enjoying a cup of tea with a wise older woman who lived an astoundingly courageous life and led some of the most important movements of her generation." Day's book is conversational in tone and might mention names or historical events I don't recognize. But I tolerate these quirks—in fact, I find them delightful—because I know she has something to teach me.
Richard Mouw's Restless Faith: Holding Evangelical Beliefs in a World of Contested Labels has a similar appeal. The book wrestles with questions of identity: What is this ever-changing movement called "evangelicalism?" How do we deal with conflict over the meaning of this term and over the direction of the movement itself? And should we even use the "E-word" anymore? As an elder statesman of Reformed evangelicalism, Mouw engages these questions (and others) through stories and reflections from a lifetime of ministry.
He discusses topics as wide-ranging as contextualization and the doctrine of sin, church unity (and disunity), and the importance of mystery, even including a whole chapter on hymnody. But, like tea with an older saint, moments that at first seem like digressions are often where treasure is found, and they all wind back to the book's main theme: why Mouw remains an evangelical, by name and belief—and why he is "restless" about it.
Though not a memoir, the book walks through Mouw's own story. As a brainy kid, Mouw found in evangelicalism a nourishing tradition of Christian scholarship that rescued him from fundamentalist anti-intellectualism. …

Source: Christianity Today Most Read