The state of faith in the East African country nearly 25 years after its brutal genocide.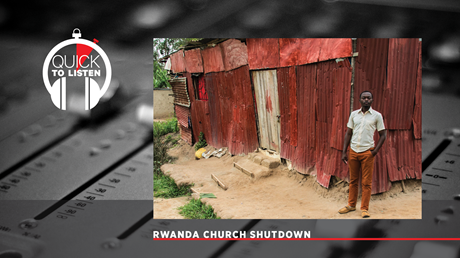 Over the past two months, authorities have closed more than 7,000 churches across Rwanda for failing to comply with health, safety, and noise regulations. As CT has previously reported:
President Paul Kagame welcomed the shutdowns but was stunned at the scale: "700 churches in Kigali?" he said during a government dialogue in March. "Are these boreholes that give people water? I don't think we have as many boreholes. Do we even have as many factories? This has been a mess!"
The government isn't clamping down only on what it deems to be issues of physical safety.
Current laws allow Rwandans to open churches without requiring pastors to go through any training. A new law specific to faith-based organizations will require potential pastors to get a theology degree before they plant a church.
Many Christian leaders aren't bothered by these increased regulations, including Charles Mugisha, the founder and chancellor of Africa College of Theology.
"The government gets irritated when you start preaching the type of American prosperity gospel which many African preachers are learning from American television and YouTube," said Mugisha, who is also a pastor and the leader of the nonprofit African New Life. "The government becomes protective of its citizens if a church or preacher begins to manipulate it."
Mugisha joined associate digital media producer Morgan Lee and editor in chief Mark Galli to discuss why he believes the government is closing churches for good reasons, how Rwanda's excruciating genocide affected its faith, and how he became friends with Saddleback pastor Rick Warren.
What is "Quick to Listen"? Read more
Subscribe to Quick to Listen on Apple …

Source: Christianity Today Most Read