I want my children to know how to work hard. I also want them to know that hard work doesn't define them.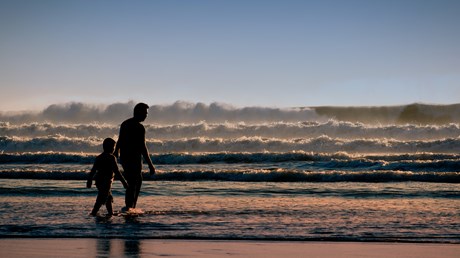 The stories we hear when we're young stay with us. They define us, tell us who we are. For good, and sometimes for ill, they inform the ways we live our lives. Sometimes we realize it. Sometimes we don't.
When I was 16 years old, my youth group from First Mennonite Church of Pretty Prairie, Kansas, went on a service trip to Appalachia. (If the term "Mennonite" makes you think horses, buggies, and straw hats, then think again. Those are either Amish or a more conservative group of Mennonites than the ones I grew up with.)
We were a bunch of farm kids who knew our way around a hammer and a circular saw, and when we got to Harlan County in Kentucky, we did what we knew how to do best. We worked. We also knew how to eat.
At one point during the week, the people who ran the ministry had to make a choice. Our appetites were throwing off their budget. We were eating more than any other youth group they had seen. Should they try to make us eat less?
Ultimately, they decided not to attempt to curb our appetites. Why? As the story was told to me, the director of the whole ministry said something like, "I don't care how much they eat. They're getting more work done than any other group I've ever seen."
We didn't hear that story until after the fact, but when we did, we couldn't have been prouder. You may have heard of the Protestant work ethic. I suppose it's a thing, but I need to tell you a secret about Mennonites. Though most would never admit it, in their heart of hearts, many a Mennonite thinks the Mennonite work ethic puts the run-of-the-mill Protestant work ethic to shame.
This is a story I've been told. This is a story I've told. This is a story I've …

Source: Christianity Today Most Read