Does good press lead to greater gains in the Muslim world? Or merely cover a multitude of sins?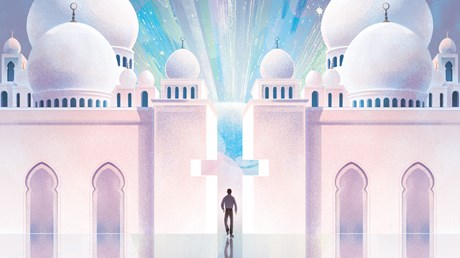 Imad Shehadeh's phone would not stop ringing. His American guest, part of a delegation invited by the king of Jordan, had called his royal host a bigot.
In November 2017, the president of Jordan Evangelical Theological Seminary had facilitated a sit-down between local evangelicals and an American delegation bound for a meeting with King Abdullah. Headed by novelist Joel Rosenberg, the US group included several pro-Israel Christians close to President Donald Trump, as well as Mike Evans, a self-proclaimed Christian Zionist leader and founder of the Friends of Zion Heritage Center in Israel.
The Jordanians were somewhat wary. Though Jordan has a peace treaty with Israel, both Muslims and traditional Christians oppose normalizing relations until the Palestinian issue is solved. Jordanian evangelicals, while legally registered and in fair standing with the government, have not been admitted into the National Council of Churches and are often regarded with suspicion over American links.
Meanwhile, Rosenberg was also cultivating a relationship—even friendship—with King Abdullah, coming at his direct invitation. The Americans conveyed Jordanian evangelicals' great appreciation for Abdullah's leadership but also politely spoke of a few issues facing the minority community.
One year later, the king was awarded the $1.3 million Templeton Prize for his pioneering efforts to denounce terrorism while strengthening relations between Muslims and Christians.
Evans responded with an op-ed in the Jerusalem Post calling out Abdullah for hypocrisy. Intelligence agents were infiltrating Bible studies and denying visa renewal to evangelical Christian pastors, he wrote. And a Jordanian Baptist was having his ministry dismantled …

Source: Christianity Today Most Read