N. T. Wright suggests Jesus would disagree with the British government. Christian scholars in UK, US, and Middle East weigh in.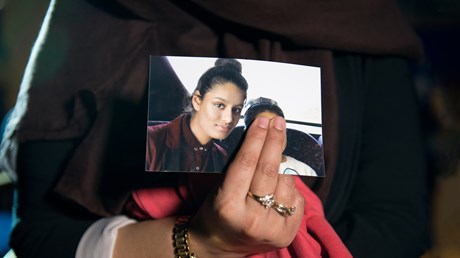 N. T. Wright, the esteemed theologian and former Anglican bishop, recently offered brief reflections on the case of Shamima Begum—the British teen now seeking to return home after joining ISIS in 2015—in a letter to the editor of The Times of London.
He wrote that "as a tax payer" he couldn't fault a previous writer who warned against letting Begum come back, but "as a Christian I cannot help reflecting that if Jesus had thought like that he would never have told the parable of the Prodigal Son, which neatly marks out his teaching both from Islam and from the cold logic of secularism."
Like Begum, American Hoda Muthana also left her home in Alabama to become an ISIS bride. Both face major government resistance as they seek to leave Syria, with the UK revoking Begum's citizenship and the US refusing to admit Muthana, saying she never was entitled to citizenship in the first place.
CT asked scholars from the UK, US, and the Middle East: Does Jesus' memorable parable of forgiveness inform how we treat prodigal daughters who once signed up for a jihadist group? Their answers appear below, arranged from yes to no.
Gary M. Burge, visiting professor of New Testament at Calvin Theological Seminary:
There is no doubt that two reflexes are in order when a country considers repatriating a young woman such as Begum who joined ISIS in Syria. A citizenry needs to be aware of the character of Begum's involvement and consider if she presents a danger. But certainly, a quick-reflex rejection of her return is impulsive and reactive. We also have to wonder if there is an anti-Islamic attitude here. One might wonder if an Irish-American had once joined the IRA in the 1980s, would we have …

Source: Christianity Today Most Read