After LifeWay pulls James MacDonald's Bible studies, Christians consider if and when a leader's teachings remain edifying after a scandal.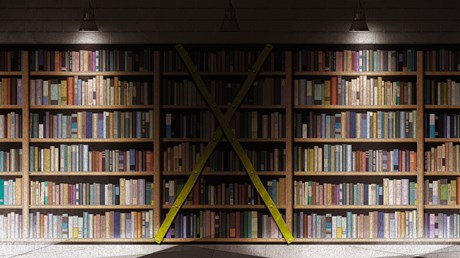 When a prominent pastor is forced out of the pulpit in the midst of scandal, scrutiny, or wrongdoing, the body of Christ winces. "Not another one."
As more preachers gain national (and global) followings through books, podcasts, and other resources, the fallout around disgraced leaders extends across the church at large. Christians are left to reckon with how or whether they will continue to engage their past teachings.
America's largest chain of Christian bookstores, LifeWay Christian Resources, decided to stop selling titles by former Harvest Bible Chapel pastor James MacDonald after his termination this week, taking down all 58 of his items from its website.
LifeWay, the publishing arm of the Southern Baptist Convention (SBC), will also no longer print the books MacDonald released over the past three years through LifeWay Press and B&H Books, including Lord, Change My Attitude Before It's Too Late;Think Differently, Act Like Men—The Bible Study; and The Will of God is the Word of God Companion Guide.
Previously, LifeWay has pulled titles from Mark Driscoll and Jen Hatmaker and books about heaven tourism due to doctrinal standards. Individual churches have also opted to no longer make resources by their former pastors available, as Calvary Chapel Fort Lauderdale did with Bob Coy's popular sermon podcast after he resigned due to a "moral failing" in 2015.
But the decision of whom to continue to read, listen to, learn from, and support is often left up to individual believers. Christians understand that none are without sin, and God uses imperfect vehicles to convey his perfect gospel—but when do their personal shortcomings affect the message they teach?
CT asked several …

Source: Christianity Today Most Read