Those using the hemp-based product often find relief amid a lack of understanding and regulation.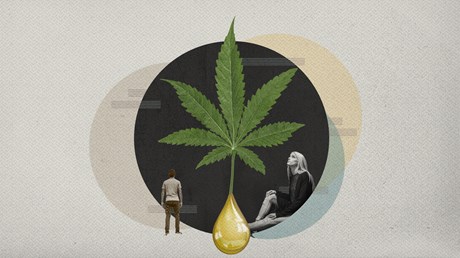 Mandy Van Schyndel remembers May 16, 2018, as the day her daughter Emma laughed for the first time. A remarkable milestone for an 18-month-old who started her life on hospice at the Mayo Clinic, not expected to survive. Even more remarkable that Emma's parents credit a compound from a plant banned for more than 80 years with calming the disquieting symptoms of Emma's conditions.
Faced with severe brain damage after suffering a bilateral stroke in utero, Emma's diagnoses mounted: microcephaly, porencephaly, spastic quadriplegia cerebral palsy. When her uncontrollable seizures started three months later, a fourth diagnosis was added: Lennox-Gastaut Syndrome (LGS).
"It's a beast," Mandy explained. "It's one of the worst forms of epilepsy."
As Emma's seizures intensified, she experienced up to 12 cluster seizures daily. "It was really sad," Mandy said. "She was losing some of the skills she had. She wasn't smiling anymore and she wasn't cooing as much."
The disruptive nature of LGS took its toll on the family of seven in Kaukauna, Wisconsin. "It was hard to go to church," admitted Mandy, "because if she fell asleep I knew she would wake up and have a seizure. And it wasn't like a few seconds. It would cluster for an hour."
After trying "many different concoctions of medications," including steroid injections and 10 months on a ketogenic diet—none of which provided relief—the family faced reality.
"We went from trying to find seizure freedom to just trying to find any kind of reduction—to increase her quality of life."
That's when Mandy brought up the topic of hemp-based …

Source: Christianity Today Most Read