A scholar's journey through the region reveals much more than Baptists and church barbecues.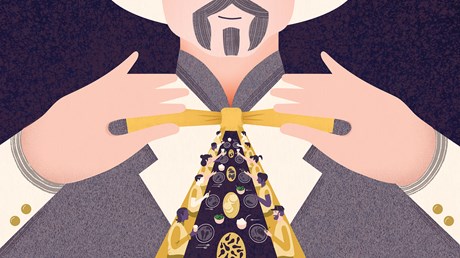 In the spring of 2008, my wife and I loaded up a truck and moved to Tennessee, where I'd taken a job as the religion writer at a newspaper in Nashville. I've spent the decade since then covering religion in the South, first at the paper and later as a magazine writer and freelancer.
I thought I understood how things work here. But I was mistaken. A new book from Vanderbilt Divinity School professor James Hudnut-Beumler, Strangers and Friends at the Welcome Table, helps explain why.
Based on a lifetime's worth of work—Hudnut-Beumler grew up visiting his mom's relatives in Appalachia—the book winds its way from a slave cabin in Spring Hill, Tennessee (about five minutes from my house), to the storm-ravaged neighborhoods of New Orleans; from a Catholic monastery in the sticks of Alabama to the headquarters of the Sons of the Confederacy.
Along the way, we see the many splendors and the deep flaws of Southern religion. It's a place where faith is always personal, where everyone knows your name, and where the Bible shapes everything. At the heart of this new book is the question of Southern hospitality. Who is able to "sit at the welcome table," in the words of the old spiritual? Who is turned away? And why is the South—a place of such kindness—so divided and inhospitable at times?
Hudnut-Beumler answers these questions and more in a book that's part pilgrimage, part history lesson, and part celebration of the many versions of Christianity in the South. He writes with grace about almost everyone he meets. At one point, he visits a table at a homeschooling convention that features tips on "food security"—how to plant your own garden and raise …

Source: Christianity Today Most Read