These practices of Anna and Simeon kept them faithful in a time of seeming hopelessness.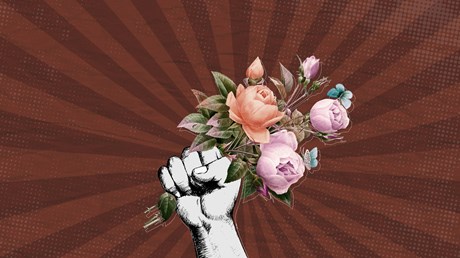 Now there was a man in Jerusalem called Simeon, who was righteous and devout. He was waiting for the consolation of Israel, and the Holy Spirit was on him. (Luke 2:25)
There was also a prophet, Anna, the daughter of Penuel, of the tribe of Asher. She was very old; she had lived with her husband seven years after her marriage, and then was a widow until she was eighty-four. She never left the temple but worshiped night and day, fasting and praying. Coming up to them at that very moment, she gave thanks to God and spoke about the child to all who were looking forward to the redemption of Jerusalem. (Luke 2:36–38)
Anna and Simeon lived in a time of seeming political hopelessness and division, much like our own. Nonetheless, they persisted in faith when many of their contemporaries abandoned the God of Israel. God rewarded their persistence in faith by making them among the first witnesses of the Messiah.
There are many who look upon the church's apparent infatuation with political power and indifference to corruption and wonder if there is a faithful way forward that remains connected to the great tradition and is able to speak a relevant word in the present moment. I do not pretend to have all the answers, but the testimonies of Anna and Simeon carry within them the spiritual practices necessary to wait for his second coming in hope.
Anna and Simeon at the Turn of the Ages
Before the arrival of the Messiah, the faithful of Jesus' day had every reason for cynicism. With the fleeting exception of the troubled Hasmonean rule, Israel had been passed from one foreign ruler to the next. Herod was a well-known rogue who owed his position to an equally morally bankrupt Roman hierarchy. In his day, he was most famous for …

Source: Christianity Today Most Read