Even as Jesus struggled, he was resolute about what he wanted most of all.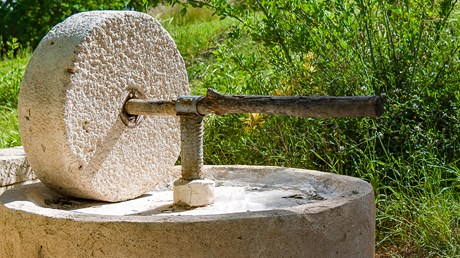 "He fell with his face to the ground and prayed, 'My Father, if it is possible, may this cup be taken from me. Yet not as I will, but as you will'" (Matt. 26:39).
When we sing the old hymn "I Am Thine, O Lord," Fanny Crosby provides us with words to express what we want to say to God on our best days:
Let my soul look up with a steadfast hope,
And my will be lost in Thine.
Certainly this is a worthy aspiration—that our desires would be so conformed to the will of God that they would become indistinguishable from his. Yet we often find our desires in conflict with his. When we said "Your will be done" as part of the Lord's Prayer as we gathered with the saints last Sunday, we meant it … or at least we wanted to mean it. But it was a vague notion at that point. Today we find ourselves a bit offended by what God seems to be requiring of us. His will—which requires self-denial—has come into conflict with our will that is bent on self-preservation. We've begun to wonder if it is really possible that our will could ever be lost in his.
It is at this point in the struggle to submit that we find companionship, hope, and help as we peer into the scene that takes place in Gethsemane, a garden on the Mount of Olives given a name that means "oil press." As we gaze into the darkness of that night, we can see that Jesus is being squeezed like an olive in a press, to the point that his sweat is dripping off of him like drops of blood. We can see that he is sorrowful and troubled. Then we hear him say to the disciples he has brought along with him, "My soul is overwhelmed with sorrow to the point of death" (Matt. 26:38).
This is the same Jesus …

Source: Christianity Today Most Read