We won't achieve perfect unanimity on every contested topic.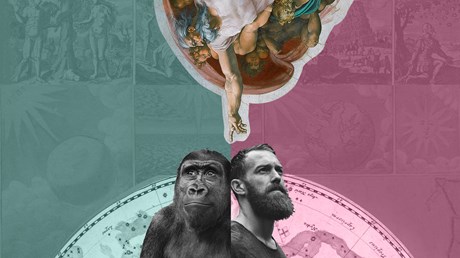 Not long ago a pastor friend called, asking for help. "I'm preaching through Genesis 1–11," he said, "and I need some advice on the whole creation and evolution thing." There was anxiety in his voice. He wasn't sure how preaching on origins was going to go in his church setting—or whether he would even survive! Understandably so. There is hardly a more controversial subject among evangelical Christians.
Several years earlier, a rumor circulated within my congregation along the following lines: "Pastor Todd thinks we came from apes!" My congregation was, historically speaking, on the conservative side of many theological issues, this one included. In its not-too-distant past, the church had embraced six-day, young-earth creationism as its (unofficial) teaching position. Needless to say, the fact that their relatively new and fairly young pastor held to a version of evolutionary creation caused some congregational heartburn.
This tension-filled season in the life of our church provided a good occasion to engage in serious conversations about origins issues. We grappled with our doctrinal boundaries as a local church: What degree of diversity will we allow? And given our diversity, what can we still affirm together as a unifying doctrinal core?
The upshot was the development of a series of ten theses on creation and evolution that we believe (most) evangelicals can (mostly) affirm. We weren't looking for perfect unanimity. Our ultimate goal was to maintain the "unity of the Spirit through the bond of peace" (Eph. 4:3) and to prioritize the gospel as of "first importance" (1 Cor. 15:3). It was important for us to arrive at a position on creation …

Source: Christianity Today Most Read