An ancient heresy continues to affect our culture in surprising ways.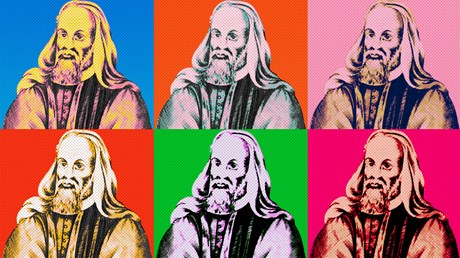 We stand at one of the great turning points in our national history, when the failure of our public philosophy and the crisis of our public life can no longer be ignored. And what we do about these needs will define the era to come.
For decades now our politics and culture have been dominated by a particular philosophy of freedom. It is a philosophy of liberation from family and tradition, of escape from God and community, a philosophy of self-creation and unrestricted, unfettered free choice.
It is a philosophy that has defined our age, though it is far from new. In fact, its most influential proponent lived 1,700 years ago: a British monk who eventually settled in Rome named Pelagius. So thoroughly have his teachings informed our recent past and precipitated our present crisis that we might refer to this era as the Age of Pelagius.
But here is the irony. Though the Pelagian vision celebrates the individual, it leads to hierarchy. Though it preaches merit, it produces elitism. Though it proclaims liberty, it destroys the life that makes liberty possible.
Replacing it and repairing the profound harm it has caused is one of the great challenges of our day.
Birth of a Heresy
Pelagius was born sometime between A.D. 350 and 360 in Britain, possibly Wales. Highly educated, unusually gifted, a scholar of both Latin and Greek, he made his way to Italy and then to Rome. There he became famous for his teaching on Paul's letters.
Pelagius held that the individual possessed a powerful capacity for achievement. In fact, Pelagius believed individuals could achieve their own salvation. It was just a matter of them living up to the perfection of which they were inherently capable. As Pelagius himself put it, "Since perfection is possible …

Source: Christianity Today Most Read