According to two researchers, the key to "sticky faith" is conversation.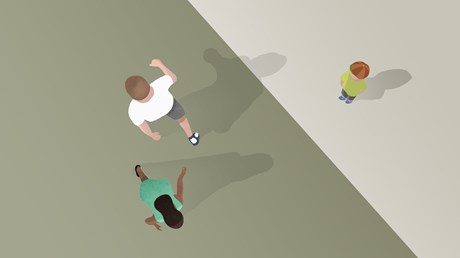 During a three-year longitudinal study launched by the Fuller Youth Institute, a parent with three post–high school kids reflected on the changes she's witnessed over the years: "I think if I were to go back and re-parent, I actually would allow my kids more freedom in their high school years to explore and express their questions about faith."
Her instincts align with what teenagers need. According to our study, which looked at 500 youth group graduates, over 70 percent of churchgoing high schoolers report having serious doubts about faith. Sadly, less than half of those young people shared their doubts and struggles with an adult or friend. Yet these students' opportunities to express and explore their doubts were actually correlated with greater faith maturity. In other words, it's not doubt that's toxic to faith; it's silence.
Researchers for the National Study for Youth and Religion discovered that young people have become inarticulate about their faith, often lacking the language to express their beliefs and convictions. Further exploration revealed another telling part of this story: so have their parents.
Somehow, young people and their parents have lost the ability to speak of faith in real life. Like learning Mandarin as a young person then forgetting it as an adult, Christian adolescents and emerging adults often become less fluent in faith over time. But faith needs to be talked about and processed, and if these conversations diminish as our kids get older, we miss opportunities to help them remain fluent. What we call "faithing," or the ongoing act of faith, depends on practice and use for it to become deeply part of us. It is through faithing that language, …

Source: Christianity Today Most Read