How publishers are working to reach their audiences after LifeWay and Family Christian store closures.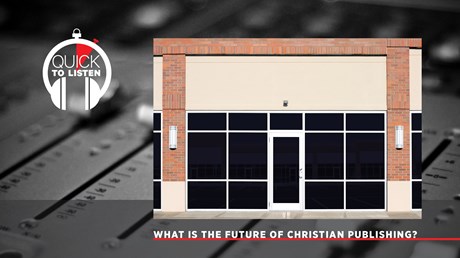 In 2013, Christian book retailer, Cokesbury Bookstores, closed all 38 retail stores. In 2017, Family Christian Resources shut down all 240 locations in the midst of mounting debt and bankruptcy. Then, this year, LifeWay Christian Resources, the largest Christian retail chain in America, announced that it would be closing all of its 170 stores this year.
While Christian book publishers have sold their products on Amazon for years, these closures still affect their business, says Mark Taylor, the president and CEO of Tyndale House Publishers.
"In some ways, Amazon has been a boon to publishers of all types because they are now our largest trading partner and have been for a number of years," said Taylor. "The key issue that we talk about at Tyndale House is what we call 'discoverability.' How will a consumer find the new books or the old books that we are publishing?"
Taylor recounted a recent trip to Barnes and Noble, where, after browsing through the offerings, he found a book by a longtime Tyndale author Jerry B. Jenkins.
"I 'discovered' it by seeing it in Barnes and Noble," said Taylor. "We've all had the experience that Amazon is a great place to shop for anything … and their customer service is outstanding. But how do you discover new books?"
Taylor joined digital media producer Morgan Lee and editor in chief Mark Galli to discuss the golden years of Christian publishing, how publishers have adjusted their selling strategies as brick-and-mortar stores have vanished, and just how significant the Amazon effect is.
This episode of Quick to Listen is brought to you in part by Bloodline, the new book by Skip Heitzig, gives you an up-close view …

Source: Christianity Today Most Read