According to Scripture, the people of God have a higher purpose.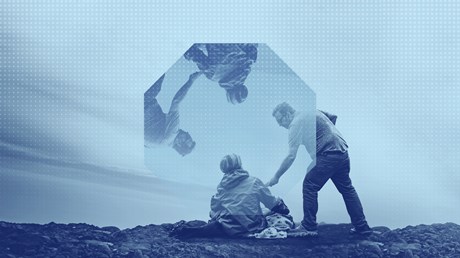 Last week, I ended last week's Elusive Presence essay by saying that thinking of the church primarily in missional terms is a mistake. Specifically, I said, "I believe it is an unbiblical view of the church. And I believe it is an unhealthy diet for the church." To grasp that first point, I will begin by looking at Paul's letter to the Ephesians to ground my biblical exposition. While Ephesians it is not a systematic theology of the church, Ephesians is where Paul outlines most deeply and consistently a theology of the church.
Paul begins his letter with hardly any warm up; he jumps in by outlining a breathtaking view of history, in which the role of the church is central:
Blessed be the God and Father of our Lord Jesus Christ, who has blessed us in Christ with every spiritual blessing in the heavenly places, just as he chose us in Christ before the foundation of the world to be holy and blameless before him in love. He destined us for adoption as his children through Jesus Christ, according to the good pleasure of his will, to the praise of his glorious grace that he freely bestowed on us in the Beloved. In him we have redemption through his blood, the forgiveness of our trespasses, according to the riches of his grace that he lavished on us. With all wisdom and insight he has made known to us the mystery of his will, according to his good pleasure that he set forth in Christ, as a plan for the fullness of time, to gather up all things in him, things in heaven and things on earth" (Eph. 1:3-10, NRSV).
Note Paul's understanding of the mind of God (if we can talk in such terms) before the creation of the world: "Before the foundation of the world," he says, God's first and …

Source: Christianity Today Most Read