When advocacy for persecuted Christians harms their fellow believers.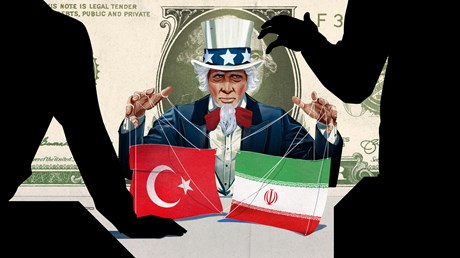 While Andrew Brunson languished under Turkish detention this year, thousands of Iranians had death sentences suspended. A factor in both was international advocacy.
Brunson, an American evangelical pastor in Izmir (biblical Smyrna) for two decades, was arrested two years ago in the aftermath of a failed military coup. The government linked him with a Sufi Muslim network allegedly behind it.
The network's head, Fethullah Gülen, had long resided in Pennsylvania, and Turkey demanded a trade.
Many religious freedom advocates took up Brunson's cause. But White House advocacy brought the pastor to the world's attention.
"If Turkey does not take immediate action to free this innocent man of faith and send him home to America, the United States will impose significant sanctions on Turkey until [Brunson] is free," said Vice President Mike Pence in July at the US State Department's Ministerial to Advance Religious Freedom.
One day earlier, Brunson had been moved from prison to house arrest. It appeared a deal was in the works.
Whichever side reneged, Turkish President Recep Erdoğan matched President Donald Trump blow-for-blow in the acrimonious rhetoric and economic sanctions that followed, making the chances for Brunson's near-term release appear remote.
Meanwhile, 5,000 Iranian prisoners have new leases on life. After years of pressure by the United Nations and human rights groups, Iran's parliament amended laws demanding the death penalty for low-level narcotics trafficking.
Why did advocacy succeed for the drug dealers but not the pastor? And what should be made of Youcef Nadarkhani, the Iranian house church leader released in 2013 after much international advocacy—only to be …

Source: Christianity Today Most Read