How the earliest evangelicals struggled to leave their imprint on emerging trends in science, law, and culture.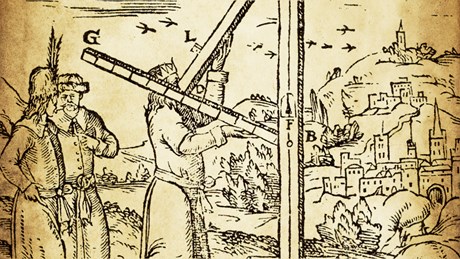 In Matthew 13, Jesus tells his disciples that "every teacher of the law who has become a disciple in the kingdom of heaven is like the owner of a house who brings out of his storeroom new treasures as well as old" (v. 52).
According to D. Bruce Hindmarsh, professor of spiritual theology at Regent College in Vancouver, early evangelicals in Great Britain and North America (circa 1730–1780) were also making use of old and new treasures alike. Out of their storerooms came an old-fashioned reliance on devotional classics from deep within the Christian tradition but also a strikingly new way of emphasizing the immediacy of God's presence in a world that was increasingly abandoning God.
In The Spirit of Early Evangelicalism, Hindmarsh skillfully surveys the origins of the evangelical movement through its engagement with science, the Enlightenment, law, and the arts. The result is a remarkable study which gives us a vivid portrait of the devotion, intellect, and personalities that accompanied the rise of evangelicalism. In important ways, they are like current evangelicals today.
A New Expression of Traditional Faith
Hindmarsh's book examines the "spirit"—that is, the devotional history or spirituality—of numerous early evangelicals such as John and Charles Wesley, George Whitefield, Jonathan Edwards, and many others. While they are known today as great theologians (Edwards), preachers (Whitefield), and founders of major evangelical movements (the Wesleys), what is often overlooked is the fact that they all were voracious readers of the devotional classics of the Western Christian tradition. Hindmarsh argues that their enduring appeal derives in part from their extensive reflection …

Source: Christianity Today Most Read