How our emotions—even the unpleasant ones—point us back to a loving God.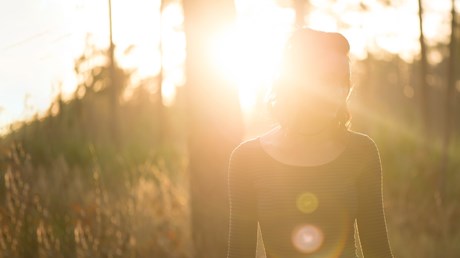 Emojis. I love them. Thumbs up, thumbs down, cry-laughing, heart-eyes, blowing my top: They are so handy and expressive! Most of us have over 90 facial-expression emojis on our phones, all meant to communicate how we're feeling with one tap of a button.
I love being able to express any emotion without actually having to verbalize it. Don't you? After all, why take time to describe how I feel when "smiling-face-with-happy-hands" says it so perfectly and (more importantly) with such ease. Clearly, the developers of our smartphones knew something of the cauldron of emotions stirring within us. And they knew, intuitively, that we would want a simple and satisfying way of expressing them.
But sometimes, of course, our emotions are confusing, unsettling, or intense enough to defy easy expression. King David once asked, "Why, my soul, are you downcast? Why so disturbed within me?" (Ps. 42:5). In their new book, Untangling Emotions, J. Alasdair Groves and Winston T. Smith set out to uncover the nagging questions underneath our emotions, the ones that keep us clicking on that crying face or the angry one with symbols over the mouth. Questions like, Why am I feeling like this? or How can I stop? They want us to know why Christians struggle with understanding their emotions and engaging with them in a productive way.
Good to Feel Bad
Believers are often tormented by an inner voice that says, If I'm a Christian, shouldn't I be joyful? Don't my negative emotions prove that my faith is flawed?
Not so, say Groves and Smith, two experienced counselors affiliated with the Christian Counseling and Educational Foundation. Emotions—even the unpleasant ones—are a good gift from a loving …

Source: Christianity Today Most Read