It's more fundamental than we've been led to believe.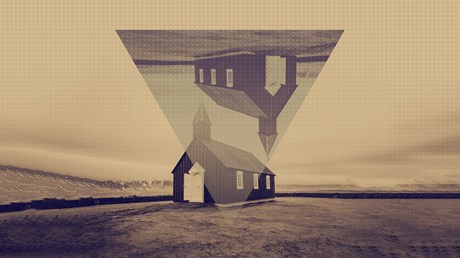 With this article, I begin a new column in which I will share reflections on American Christianity, but especially evangelical Christianity. I've been embedded in the movement for over five decades, so I should have something to say by now. And what I have to say about the movement is more or less what I have to say to myself, as I see in myself the same shortcomings and potential that I see in the movement at large.
The title of the column, "The Elusive Presence," is deliberately borrowed from The Elusive Presence: The Heart of Biblical Theology by Samuel Terrien, originally published in 1978 (it's now published by Wipf & Stock with the subtitle Toward a New Biblical Theology). I read the book soon after it was published, but today I don't consciously remember much from it except the title (though I suspect it has formed me in ways I remain unaware of). As this series goes on, the careful reader will understand why this is an apt title for the column. If you want to be alerted to these weekly offerings, sign of up for The Galli Report.
It's hard to know when the current "crisis of evangelicalism" started, because one characteristic feature of the movement is its relentless self-criticism. Evangelicalism is a reform movement, and one object of evangelicals is to reform is themselves.
I do remember when I became aware of a personal crisis that gave me insight into the challenge we all face. I cannot remember the time and place, but I do remember my reaction.
It may have been as the result of hearing a sermon, or perhaps reading a book. But I distinctly remember thinking that my Christian life was sorely lacking in the love of God. I didn't have any affection for or yearning …

Source: Christianity Today Most Read