Why Andy Stanley's "unhitching" robs Christianity of power.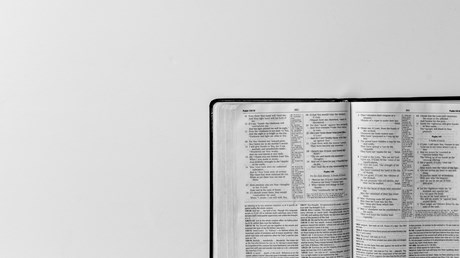 In the Gospel of Matthew, Jesus finishes a long series of parables by asking his disciples, "Have you understood all this?" They reply, "Yes." Then Jesus closes his teaching, saying, "Therefore, every teacher of the law who has become a disciple in the kingdom of heaven is like the owner of a house who brings out of his storeroom new treasures as well as old" (13:51–52).
Like many Matthew scholars, I think that the "new" that Jesus refers to is his teachings passed on to his disciples, as with the immediately previous parable. The "old," then, refers to the Scriptures that Jesus has on his lips throughout the gospel: the Law of Moses and the psalms of David and the words of the prophets. Not all Christians have received the old as "treasure," however. At least since the time when Peter and Paul carried the good news of Jesus beyond the boundaries of Israel, Christians have struggled with the Old Testament (OT). Some outright reject the OT. Others simply ignore the OT unless it somehow illuminates a passage in the New Testament (NT). Whether through disdain or neglect, Christian history tells us that many Christians have not found the OT a "treasure" to their faith.
Within this long tradition stands Andy Stanley, who received some sharp criticism earlier this year for claiming in a sermon that Christians should "unhitch" themselves from the OT. But, to be fair to Stanley, many preachers and teachers have unhitched themselves in practice from the OT, even if they have not made that clear in the stark way that Stanley did back in April.
Thus, while I find Stanley's position troubling, I also think it provides an opportunity …

Source: Christianity Today Most Read