Three sociologists look at the impact of this growing body of believers on the American church.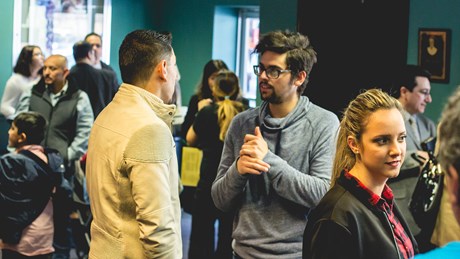 According to sociologists Mark Mulder, Aida Ramos, and Gerardo Marti, Latino Protestants are a force to be reckoned with. They "are simply more religiously active" than their Latino Catholic or white or black Protestant counterparts. They are "more actively committed to their congregations," and "their churches are more central" to their religiosity and to their lives. Latino Protestants are a "growing but neglected religious group that will become a more visible and prevalent force in American life." As Latinos continue to grow as a percentage of the US population, and as more Latinos become Protestants, people will need to know more about this growing segment of US Christianity.
These three researchers have collaborated on a book, Latino Protestants in America, which results from a study called the Latino Protestant Congregations (LPC) Project that was funded by the Lilly Endowment. The book is based on the first years of the project (2014–2016), but the study will continue through 2018.
After providing a broad introduction to Latino Protestantism (chapter one) the authors frame their study historically (chapter two), helping readers understand both the importance of conversions to Protestantism after the takeover of the Southwest by the United States (1848) and how immigration has impacted the growth of Latino Protestant churches, particularly after the 1965 Immigration Act. With that background, the book refers to a number of studies of Latino Protestants (chapter three), including the in-depth interviews of the LPC Project, to provide a snapshot of the diversity of the community today.
The next three chapters address Latino Protestant identity (chapter four), congregational …

Source: Christianity Today Most Read