Christmas reminds us that faith in the future does not erase our pain in the present.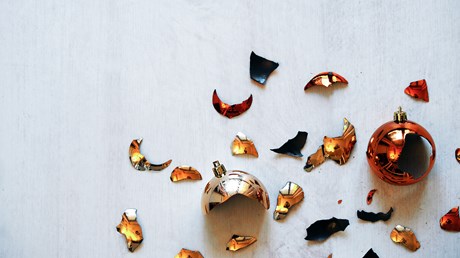 Several years ago, when my son Quinn was in kindergarten, he opened a present on Christmas morning, and he was not happy with what he saw. He set it aside, looked up at me, and declared, "We're gonna need a receipt for that one." I made a mental note to start working on gratitude with him as soon as the wrapping paper was all picked up. Yet, at the same time, I heard in his words the ordinary wish of the masses of humanity: We are given this gift called life and, oftentimes, as we unwrap it, there are parts of it we would like to return.
Usually, we want a receipt for the painful parts.
For instance, several months ago, I dropped Quinn off for his first day of fifth grade. The long line of cars was moving slowly, so I had time to watch him walk onto the playground. He stood there, alone, nervously rubbing the straps of his backpack, scanning the crowd for just one friendly face. He turned in circles and searched in vain. My stomach clenched. As a psychologist, I know kids need moments like this to build resilience—to learn they can survive it—but the father in me was about to pull over and get out anyway. Then, the line sped up and I was forced to move on, leaving my son lonely and looking. I knew he'd eventually find his friends—moments of loneliness always precede moments of belonging, that's just the way it is—but eventually wasn't good enough for me.
I wanted to skip over the painful part.
Jesus Wept
It's Christmastime now, and as I watch my kids make wish lists and sing in Christmas pageants and open an Advent calendar, memories of my own childhood are revived, like ghosts from Christmases past. Specifically, I recall the church I attended when I was Quinn's …

Source: Christianity Today Most Read