What a sixth-century monk can teach all of us about public engagement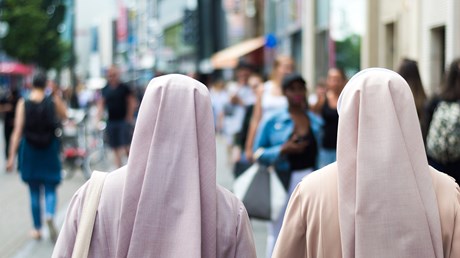 In sixth-century Europe, unprecedented chaos gripped the dying remnants of the Roman Empire. As Europe entered a period of political chaos and moral decline, a young Christian by the name of Benedict started a movement that would radically reshape Christian habits of life for more than a millennium.
His primary contribution was fairly basic, perhaps even pedestrian: He offered a clear and orderly way to organize Christian monasteries, penning what came to be known as The Rule, which detailed how monasteries should run, down to meal times and organization charts. But these monasteries, stabilized and fortified by TheRule, would eventually become agents of subtle social change and guardians of a rich and vibrant faith amid the political chaos and cultural decline of the proceeding centuries.
In 2017, journalist Rod Dreher argued that we find ourselves in a circumstance not so different from Benedict's: a moment of social upheaval and decline in which "serious Christian conservatives could no longer live business-as-usual lives" but must focus on nurturing "creative, communal solutions to help us hold on to our faith and our values in a world growing ever more hostile to them." Building on the work of philosopher Alasdair MacIntyre, who argued for the relevance of Benedict's preservation of Christian moral reasoning over 30 years ago, Dreher contended that this would involve painful but necessary shifts in mindset for evangelical Christians.
The ensuing discussion has been well-documented in CT's pages. Supporters of the "Benedict Option" contend that it is essential to evangelical public engagement in an increasingly post-Christian environment, while critics have argued that …

Source: Christianity Today Most Read