An experiment with joy.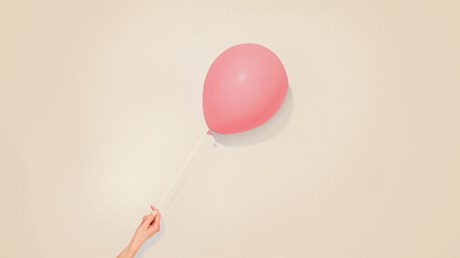 'I don't trust happiness," said Mack (played by Robert Duvall) in Tender Mercies after losing his young daughter. These four words rang sadly true, and they lodged in my soul. In 1983, when I was 27, it seemed right to me. I had not known the nadir of unhappiness. But my father had been killed in a plane crash in 1968. Since that grave loss, I thought that serious people, thinkers, ought not to risk happiness. It was, after all, a fallen world; optimists were deluded. Happy was usually silly and not the attitude of the brooding prophet, of which I was one.
To me, the frown was the crown of the Christian critic. Francis Schaeffer was seldom photographed while smiling. I don't remember him smiling in any of the scenes of the film series, "How Shall We Then Live?" Woe to our modern, post-Christian culture! We serious people must beware of pointless mirth and witness chuckles. Yes, I knew who I was. A Christian sister in my college youth group said I was so "serious." She liked to laugh, even giggle. I liked her, but that giggle! Somehow, we became friends.
By grace, I learned my calling soon after conversion: Teach, preach, and publish. Defend the faith. Exegete and challenge the culture in the mode of Os Guinness and Francis Schaeffer. Out-think the world for Christ! One must be serious to do this. Remember Kierkegaard, the great and melancholy Dane, whose book, The Sickness unto Death, helped lead me to Christ. But Os Guinness, as I knew from lecture tapes, had a seriousness and cheerfulness about him. When we met, I delightfully discerned this again. And C. S. Lewis wrote so much about joy. Hardly unserious, that Lewis.
"I don't trust happiness," I often intoned …

Source: Christianity Today Most Read