Do Christians have a unique call to avoid strong language?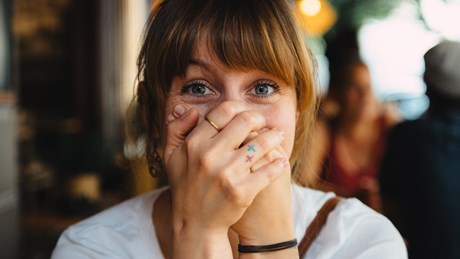 Recently, rushing late to my son's orthodontic appointment, I missed a critical left turn. Much to my surprise, I exhaled a "bad" word by our family's standards. (Please understand, dental receptionists don't suffer tardiness lightly, and my punctuality track record isn't strong.)
"Mom!" exclaimed my children.
"What?" I stammered, feigning innocence, and adding the sin of deception to strong language.
Apparently my mother was right all along. One sin leads to another. And we shouldn't use bad words.
Except … it's cool these days to be a Christian who swears. It gives the curser an "I'm into Jesus, but I'm not legalistic" badge. A recent tweet about a behavioral study that linked swearing and honesty went viral among my church friends (although no one could produce a link to the actual study). Many of these friends point to the arbitrariness of the cuss-word system.
"What if table was a swear word?" asked my daughter. "Or elbow?"
She has a point. There is something absurd about the designation of particular words as profane. And yet, neither table nor elbow is in the curse category, and the majority of swear words have earned their designation according to a certain logic. Other than words associated with deity, most profanity involves associations with biological function in the areas of sexuality and waste elimination. The God-related curses are right off the table, if one takes the third commandment seriously at all. But what is a Christian to do with the remaining "strong language"?
All language is a kind of social contract. We agree—as heirs of centuries of etymological development—to call the pointy thing …

Source: Christianity Today Most Read