How churches can help victims decades after assault.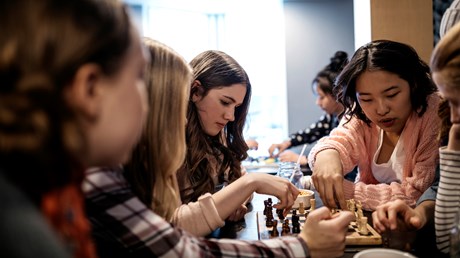 Christine Blasey Ford's recent testimony added fuel to an already heated discussion on how we should respond to abuse allegations. Regardless of politics, pastor and author Ed Stetzer called for caution in how we speak about abuse so that we don't harm victims within our own communities. Research confirms that victims stay silent because of a negative community culture toward abuse and often don't receive emotional support. According to therapist Connie Baker, herself a sexual abuse survivor, our response as a church community can make tragic situations worse or they can help with the healing process.
Rachael Denhollander, the attorney who spearheaded the fight to take down Larry Nassar for sexually abusing hundreds of young female gymnasts, experienced both damaging and healing responses from her church communities. Before she came forward, she recalled the kind of church culture that had previously silenced her.
During a youth group discussion, Denhollander remembers a student asking whether they could consider King David's misuse of power toward Bathsheba as sexual assault, and their teacher said no, opening the floor for others to give their opinions. (You can read why it is assault from a theological viewpoint here.) A friend of Denhollander's raised his hand to share: "I think it had to have been her fault, because she could have chosen to die rather than have sex with him."
"This immediately told me I would be better off dead than a rape victim. And if I didn't fight to my death, it's my fault," Denhollander recalled.
The Impact of Silencing
Research indicates that when abuse victims feel like they can't or shouldn't talk about their experiences, …

Source: Christianity Today Most Read