Why Christians are called to inefficiency in an age of easy living.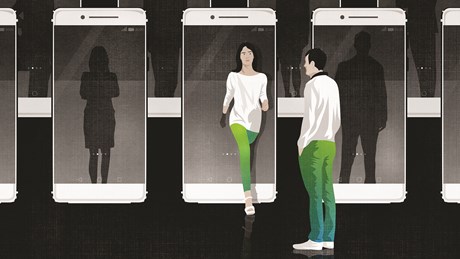 It was about two years after I signed up for Facebook when I noticed how lackadaisical I had become in my relationships.
We'd moved across the country, from Vancouver to Toronto, the year before. It took just one cross-continental flight to shift a lifetime of relationships onto the internet. In short time, "staying in touch" looked like scrolling through other people's posts. I could do it at my convenience, anytime day or night. The only problem was that a few of my closest family members were nowhere online, and my contact with them all but evaporated.
In Tristan Harris's words: I was forgetting.
Harris, a former Google insider who has grown in celebrity by publicly questioning how technology affects us, told Wired earlier this year: "When you use technology, you have goals. When you land on YouTube, it doesn't know any of those goals. It has one goal, which is to make you forget those goals that you have."
Harris grew up in the Bay Area and attended Stanford University, where he studied human-computer interaction, social psychology, and habit formation. He went on to found Apture, a startup that built highlighting and search tools for web browsers and was acquired by Google in 2011—a golden feather in Harris's cap.
Once inside Google, however, Harris quickly became unnerved by the tremendous energy and capital being spent to make better, slicker, more addicting products by manipulating the vulnerabilities of its users.
Harris wrote up his concerns in an internal document titled "A Call to Minimize Distraction & Respect Users' Attention." It claimed that if he and his product manager colleagues continued to measure their output by their ability …

Source: Christianity Today Most Read