The novelist's darkly satirical lessons remain stubbornly relevant, no matter the news cycle.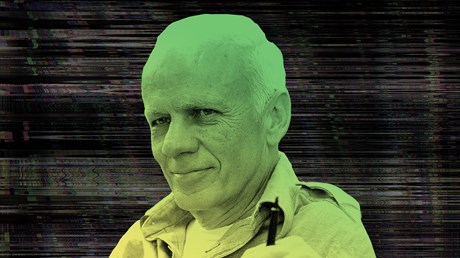 Unlike writers of passing fame, a classic author speaks a new word in every generation. Who could predict that our distracted texting and twittering could reveal more insights from Pride and Prejudice? But last spring I saw them pointed out in an excellent student paper on "Listening in Austen's Novels." And if you're looking for someone beyond Jordan Peterson for insight on today's crisis of masculinity, try Homer to learn how the son of Odysseus becomes a man.
Walker Percy (1916–1990) wrote before the current "golden age for dystopian fiction," as The New Yorker termed it last year—without apparent irony. But in the dystopian settings of many of this Catholic writer's novels, from The Moviegoer (1961) through The Thanatos Syndrome (1987), you'll find a persistent relevance. Their hyperbolic depictions of cultural polarization, racial tension, and medicalized evil could be satires on today's news.
In Love in the Ruins (1971), for instance, future civil strife is simmering among the African American "Bantus," the far-right Knotheads, and their opposite number, the "Leftpapas." The main character, Tom More—a psychiatrist, alcoholic, and self-described "bad Catholic"—is hunkered down in an interstate cloverleaf, cradling his carbine and scanning the landscape for a sniper.
To test whether you'll like Percy's satire, consider More's description of a far-off, rectangular patch of green: "It is the football field of the Valley Forge Academy, our private school, which was founded on religious and patriotic principles and to keep Negroes out." Percy is employing a favorite satirical …

Source: Christianity Today Most Read