About 70 faith-based groups must surmount legal hurdles to engage the restrictive nation.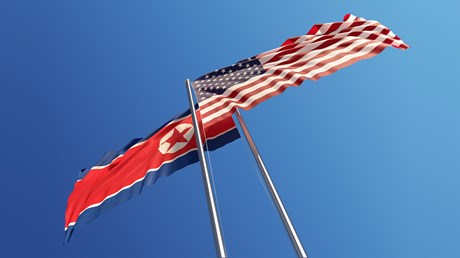 It's been a year since the Trump administration banned Americans—including most humanitarian workers—from North Korea, following the death of Otto Warmbier, an American university student whose imprisonment left him in a vegetative state. Last month, the administration renewed the ban for a second year. Since its implementation, the State Department has granted a special travel passport only in "extremely limited circumstances."
While containing Pyongyang's military ambitions, taking a normative stand against human rights violations, and protecting Americans abroad are commendable policy objectives, the travel ban limits humanitarian and economic projects that connect North Koreans with the outside world. Particularly impacted are nearly 70 faith-based organizations (FBOs), most of them Christian, which during the past two decades have legally channeled hundreds of (mostly volunteer) workers and thousands of tourists to North Korea, officially the Democratic People's Republic of Korea (DPRK). They originate from the United States (e.g., Christian Friends of Korea), Canada (Reah International), Finland (Fida International), Germany (Christliches Missionswerk Joshua), and South Korea (Eugene Bell Foundation Korea, Green Tree International), among other countries. As a Korean American political science professor, I (Yi) interviewed more than 20 workers and tourists, mostly US citizens, linked with faith-based organizations.
The FBO workers and volunteers, whom I interviewed, acknowledge the complications of international tourism to the DPRK and urge would-be tourists to exercise prudence and follow applicable laws. At the same time, they also highlight many positive developments in North …

Source: Christianity Today Most Read