As young Brazilian missionaries, we learned to depend on God and the people we journeyed to reach.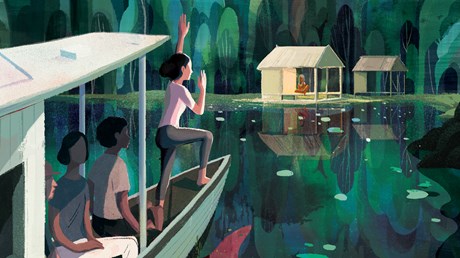 Editor's Note: Last year, John Allen Chau's fatal mission to India's North Sentinel Island, home to the world's most isolated tribe, spurred new conversations about Christians making first contact with indigenous people. A majority of uncontacted and remote tribes remain in the Amazon jungles of Brazil, where for decades missionaries such as Braulia Ribeiro have stepped out to meet them and live among them—hoping to help improve their conditions while supporting their autonomy against the growing threat of government interventions. Here, she shares about her first mission to a remote tribe.
In the Paumarí tribe, in the Amazon region of Brazil, most of the Paumarí people hated to be Paumarí.
They thought the best thing on earth was to become a "Jará," the term for all those who had the fortune of not having been born in that tiny indigenous tribe, not having been brought up in their "primitive" language.
The name Jará designated any non-Paumarí person, any outsider. For the Paumarí, the majority of the Jará they saw were Brazilians who lived along the river. The Jará image was especially personified by the Brazilians who lived in the micro-village a day and a half away from the Paumarí lake or the drunk merchants who sold them overpriced merchandise.
Most Brazilian river dwellers, themselves subsistence agriculturalists, were just as isolated and as impoverished as the Paumarí. They had no access to school, health care, or way of living for themselves or their offspring. Yet all the Jará the Paumarí knew had one thing in common: They considered themselves superior to the Indians, whom …

Source: Christianity Today Most Read