Protestants can both learn from and minister to this community during a very harrowing season.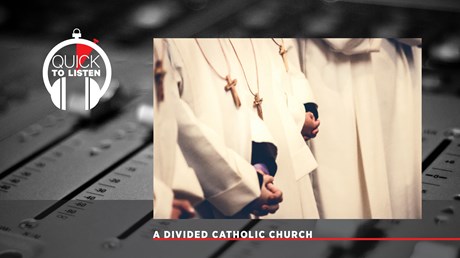 The Catholic world is reeling after a devastating month of sexual abuse revelations. At the beginning of August, a Pennsylvania grand jury reported that hundreds of priests abused at least 1,000 children since the 1940s and that dozens of church officials covered it up.
Then, this past week, a prominent archbishop claimed that Pope Francis knew about—and covered up—the actions of Theodore McCarrick, a former cardinal who has been accused of sexually harassing adult seminarians and abusing a child.
For lay Catholics, the litany of sex abuse stories has been devastating.
"The ultimate source of authority and power that the normal Catholic needs week to week is their priest," said John Armstrong, the president of ACT3 Network, an organization which works to foster Christian unity. "It's not the Vatican, not the structure of the Vatican, not even the Pope, though he's the Holy Father to Catholics."
Because of this close relationship, the church betraying their trust can feel even more intense.
"When the priest is an abuser, it breaks all confidence and trust in the authority of the church, which extends all the way to the Vatican because this priest would not be ordained if had not gone up the chain of command and has ultimately the blessing of the Holy Father who is the pastor of pastors and the shepherd of the whole church," he said.
Armstrong joined associate digital media producer Morgan Lee and editor in chief Mark Galli to discuss the nature and extent of the abuse in the Catholic church, the Vatican's historically contentious relationship with the media, the politics affecting the whole situation, and how it affects evangelical churches.
What is "Quick to …

Source: Christianity Today Most Read