How a theology of personhood cuts against the mechanical metaphors we use to describe ourselves.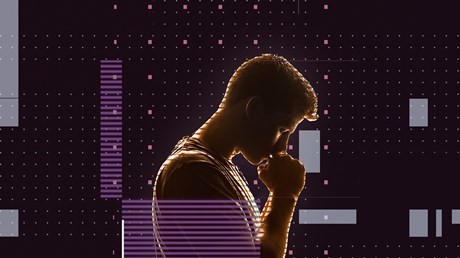 As a literature and theology teacher, I train my students to see and hear metaphors, which are not just a matter of language. As George Lakoff and Mark Johnson argue in The Metaphors We Live By, "our ordinary conceptual system, in terms of which we both think and act, is fundamentally metaphorical in nature." A metaphor, in classical Greek, means "a carrying or bearing across," which is why in present-day Greece, metaphora designates a moving van.
Metaphors efficiently transport meaning when literal language fails us. The poet Emily Dickinson compares hope to "the thing with feathers that perches in the soul, and sings the tune without the words, and never stops at all." The economist Adam Smith compares the free market to "an invisible hand" that promotes social welfare despite the natural selfishness of individuals. As C. S. Lewis claims in Miracles, "The truth is that if we are going to talk at all about things which are not perceived by the senses, we are forced to use language metaphorically."
For much of Western civilization, there was a consensus among Christian and non-Christian thinkers about the material and spiritual nature of human beings. The Genesis creation story memorably captures this dynamic harmony when "the Lord form[s] a man from the dust of the ground and breathe[s] into his nostrils the breath of life" (2:7). But the materialism of our time diverges from this consensus, insisting that we are only brains and bodies—nothing more.
When I recently taught Mere Christianity, I was surprised that Lewis frequently deploys a mechanical metaphor for human beings. He is typically alert to imperfect illustrations. And nothing, in my estimation, …

Source: Christianity Today Most Read