The All Nations leader remembers the 26-year-old killed by the "world's most isolated" tribe.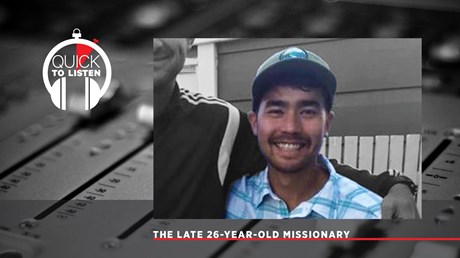 A little over a week ago, a 26-year-missionary was killed by members of an isolated tribe on a remote island near India, Myanmar, and Thailand. As CT reported:
According to news reports based on Chau's journal entries, the Oral Roberts University graduate shouted, "My name is John, and I love you and Jesus loves you," to Sentinelese tribesmen armed with bows and arrows. He fled to a fishing boat when they shot at him during his initial visit, with one arrow piercing his Bible. The young missionary did not survive a follow-up trip on November 17.
Chau was working with All Nations, whose stated mission is "to make disciples and train leaders to ignite church planting movements among the neglected peoples of the earth."
Mary Ho, the international executive leader at All Nations, described Chau as a "very interesting young man" and "very focused."
"Since he was about 18 years old, I believe, he took a mission trip and on that mission trip he really felt a call to be a missionary," Ho said. "Around that time he started researching all the different people groups and he came across the North Sentinelese people."
Chau really felt that "his life's call was to take the love and goodness of Jesus Christ to the North Sentinelese," said Ho. "Since then, every decision he has made has been to prepare himself for his life's call."
Today on Quick to Listen, we want to learn more about John Chau, the Sentinelese, and other "neglected peoples"—and especially the challenges and perils of bringing the gospel to isolated people groups.
This episode of Quick to Listen is brought to you by Kingdom At Work, a movement that …

Source: Christianity Today Most Read