Between the Senate's Supreme Court hearings and midterms, how can the church make its way through a relentless news cycle?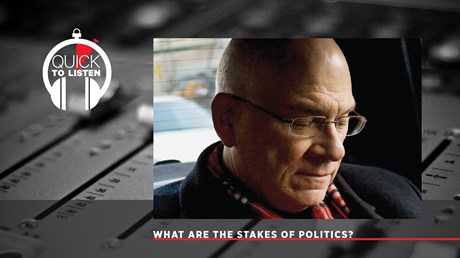 Last week, millions of Americans were caught up in the Senate's Supreme Court hearings. There, psychologist Christine Blasey Ford testified that Supreme Court nominee Brett Kavanaugh sexually attacked her while the two were in high school. Several hours later, Kavanaugh emphatically refuted Blasey Ford's allegations.
The hearings came months after Justice Anthony Kennedy, long seen as a swing vote on the court, announced his retirement. This news prompted alarm from the pro-choice community who feared that the new balance in the Supreme Court would overturn Roe v. Wade. Despite their fears, Kavanaugh's confirmation seemed on track until Blasey Ford's allegations went public.
Shortly after the hearing, a book excerpt from Tim Keller, the founding pastor of Redeemer Presbyterian Church, appeared in The New York Times.
"Christians cannot pretend they can transcend politics and simply 'preach the Gospel,'" he wrote in his latest book Prodigal Prophet: Jonah and the Mystery of God's Mercy. "Those who avoid all political discussions and engagement are essentially casting a vote for the social status quo. … To not be political is to be political."
But that doesn't mean that Christians have to hold convictions about every moment of political life, said Keller. One example: knowing exactly who or what to believe about Kavanaugh and Ford.
"Neither you nor I are decision makers at all. We're not being asked to make a decision. If I was in a position where I had to make a decision—I had a vote or I had to do something about it—then I would be doing everything I could to get to the bottom of things," Keller told CT. "I'm …

Source: Christianity Today Most Read