We'll never reach them with biblical truth without first understanding their experiences.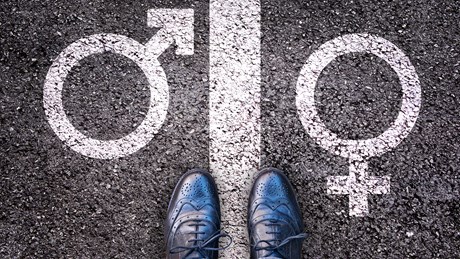 Back in February, a juvenile court judge in Hamilton County, Ohio, pronounced a stunning ruling in the history of American family law. Judge Sylvia Sieve Hendon awarded the grandparents of a transgender 17-year-old boy (i.e., an individual who was born female but understands himself to be male) permanent custody of their grandchild because the child's parents would not permit the teenager to begin hormone treatment, citing religious objections. The child had been placed in temporary legal custody of Hamilton County Job and Family Services after a 2016 hospitalization for depression and anxiety had resulted in a diagnosis of gender dysphoria. Many details remain sealed by court order, but enough information has been released to suggest that the tragic circumstances of the case might perhaps have been avoidable had the parents responded differently.
Today, most experts estimate that transgender people account for about 0.5 percent of the population, which means that an average church congregation of 200 people likely contains at least one person who experiences gender dysphoria. For this reason, evangelicals should pay attention to two recent books that address transgender ideology from a conservative perspective, holding that God has created human beings in his own image, as male and female (Gen. 1:27). The two books are God and the Transgender Debate: What the Bible Says about Gender Identity by Andrew Walker, the director of policy studies at the Ethics and Religious Liberty Commission of the Southern Baptist Convention, and When Harry Became Sally: Responding to the Transgender Moment by Catholic public policy expert Ryan T. Anderson.
Applying the Bible
In God and the Transgender Debate, Walker has a very specific goal: …

Source: Christianity Today Most Read