What the church doesn't know about ministry leaders and temptation.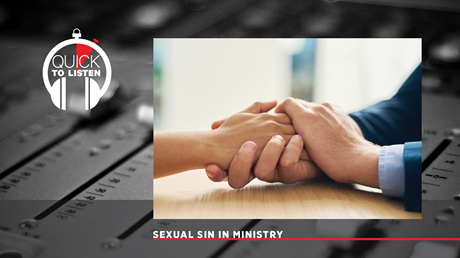 Last week, the Chicago Tribune reported on multiple allegations against Willow Creek Community Church founder and longtime pastor Bill Hybels:
The alleged behavior included suggestive comments, extended hugs, an unwanted kiss, and invitations to hotel rooms. It also included an allegation of a prolonged consensual affair with a married woman who later said her claim about the affair was not true.
Hybels and his church have denied the allegations reported by the Tribune. Hybels, is of course, not the first megachurch pastor, or even pastor, to be embroiled in allegations of adultery and sexual misconduct. Throughout the years, Christianity Today has reported on a number of high-profile ministry leaders who lost their jobs after they confessed to sexual sin. (In fact, news that Southern Baptist leader Frank Page resigned from ministry over a "morally inappropriate relationship" broke right after this podcast was recorded.)
Most pastors who have been guilty of inappropriate relationships aren't in a great place spiritually, says Jim Wilhoit, a professor of Christian formation at Wheaton College who has counseled church leaders who have confessed to sexual misconduct.
"No one that I've talked with that has had an affair has had what I would say at that time was a vital and well-developed relationship with Christ," said Wilhoit. "I'm just not very sanguine about the spiritual life of many American pastors."
Wilhoit joined associate digital media producer Morgan Lee and editor in chief Mark Galli to discuss why pastors commit sexual sin, when congregations should know about allegations against ministry leaders, and how the expectations of the modern pastorate may make it hard for …

Source: Christianity Today Most Read